Summary: If you decide to have the best trampoline this festive season, it is wise to depend on LeJump LLC.
9 December 2022: Before coming to the technical aspects of why it is wise to purchase a trampoline from LeJump LLC, let us have a look at the extras we can have by purchasing from them during this festive season. They have put on sale all the models available. So, it would be possible to have the best quality product at a discounted price. Their discounted price starts from $299.99. The astonishment does not end here. There is an assured gift to have with every purchase. The Christmas extra gift is a basketball hoop and free shipping. So, it is a win-win position if you buy their product this Christmas.
If you have a look at their certificates, you will understand how cautious they are regarding the safety of their product. They have passed the most recognized safety certification in the US and Europe. Like in the USA they have ASTM F381/F2225, in Germany, they have TUV EN-71, in Europe, they have CE EN-13219 and in the global field, they are the proud owner of ISO 9001:2015.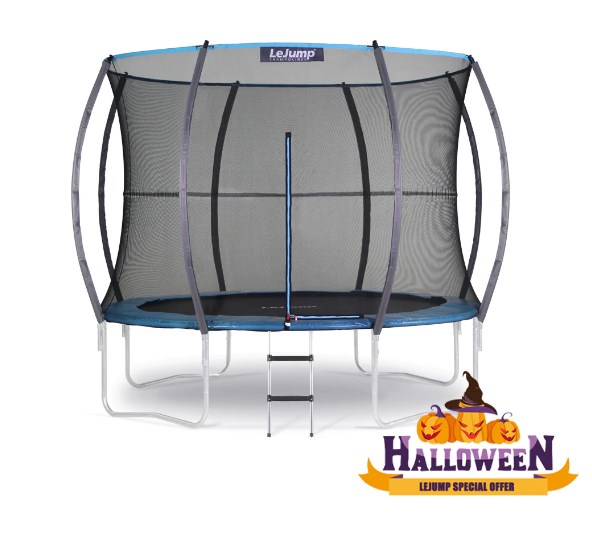 One of the spokespersons of LeJump LLC said, "We are very cautious about the safety standards that we follow. Our design team uses detailed data and innovative construction to develop the safest trampoline possible to have. Your child will not face any safety hazards while bouncing on our product. The founder of our company, Eric is himself a father and developed trampolines for his daughter. The standard of the product made the family toy, a family brand, and all from the neighborhood purchased his designed product. His ingenuity made possible the humble beginning to have a global presence now. You will find our product all over the world now."
Their products have certified quality. Each of their product passes through a stringent quality barrier before delivery. The quality team certifies the product under various international quality regulations which include TUV and GS standards.
It is also wise to know what makes their trampolines unique. The safety net made of high-strength PET weave material does not let the jumpers be out of the bouncing area and protects them from falling. The curved poles offer a sturdy frame while staying away from the play area. Their trampolines have brushed silver springs having protective coating ensuring durability and a responsive bounce. Their mat can carry a weight of up to 500 pounds. The gapless seal ensures that the feet of the jumper never reach the springs and cause any accident.
They have a dedicated customer care team who are capable of answering all your queries. If you have a look at the reviews from their previous customers, it will be difficult to find a negative one. All their clients are happy using their trampoline.
About LeJump LLCLeJump LLC started its journey 25 years back. They have a reputation to make it possible to have the best quality trampoline at an affordable price. Mail them at support@lejump.com to have the best customer service from them.