Amozon Tours Egypt, a leading tour operator specializing in unique and immersive travel experiences, is thrilled to announce its highly anticipated Hurghada Luxor Aswan Cairo Tour. This extraordinary journey takes travelers on a mesmerizing adventure through the heart of Egypt, encompassing the captivating cities of Hurghada, Luxor, Aswan, and Cairo.
The Hurghada Luxor Aswan Cairo Tour is designed to provide travelers with a comprehensive exploration of Egypt's rich cultural heritage, ancient wonders, and breathtaking landscapes. With Amozon Tours Egypt as your trusted guide, you can expect an unforgettable experience filled with unforgettable moments and lifelong memories.
Starting in the stunning coastal city of Hurghada, visitors will be enchanted by the pristine beaches, crystal-clear waters, and vibrant marine life of the Red Sea. After a blissful stay in Hurghada, the journey continues to Luxor, known as the "World's Greatest Open-Air Museum." Here, travelers will have the opportunity to marvel at the grandeur of the Karnak Temple Complex, the iconic Valley of the Kings, and the majestic Temple of Hatshepsut.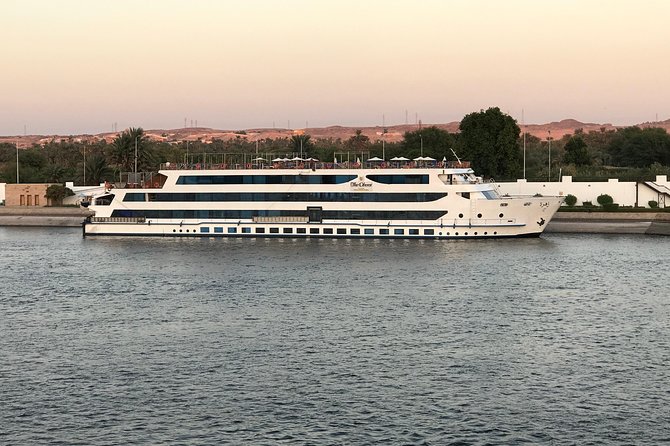 From Luxor, the tour proceeds to Aswan, a city blessed with natural beauty and cultural treasures. The highlight of this leg of the journey is a serene cruise along the Nile River, allowing travelers to witness the stunning scenery and visit iconic landmarks such as the Philae Temple and the High Dam. Aswan is also famous for its bustling markets, where visitors can immerse themselves in the vibrant local culture and shop for unique souvenirs.
Finally, the tour culminates in the magnificent city of Cairo, the bustling capital of Egypt. Here, travelers will be transported back in time as they explore the Giza Plateau, home to the legendary Pyramids of Giza and the enigmatic Sphinx. A visit to the world-renowned Egyptian Museum is also included, where the treasures of Tutankhamun and countless other ancient artifacts await discovery.
Amozon Tours Egypt is renowned for its exceptional service and attention to detail. The Hurghada Luxor Aswan Cairo Tour is expertly curated, ensuring a seamless and enriching travel experience. With knowledgeable guides, comfortable accommodations, and carefully planned itineraries, travelers can focus on immersing themselves in the awe-inspiring wonders of Egypt.
Whether you are an avid history enthusiast, a nature lover, or simply seeking an adventure of a lifetime, the Hurghada Luxor Aswan Cairo Tour by Amozon Tours Egypt offers something for everyone. Embark on this remarkable journey and unlock the secrets of Egypt's ancient past while creating cherished memories that will last a lifetime.
About Amozon Tours Egypt:
Amozon Tours Egypt is a leading tour operator specializing in providing exceptional travel experiences in Egypt. With a passion for showcasing the wonders of ancient Egypt, Amozon Tours Egypt offers a wide range of customized tours, ensuring a memorable journey for every traveler.
Contact:
Amozon Tours Egypt
Address: 32 Pyramids street -Piteco city unit 442, Giza, Egypt
Phone: 00201090705402
Email: operation@amozontouregypt.com