Kenya-based safari camp, Drunken Elephant Mara, has introduced an exclusive Masai Mara balloon safari that offers an extraordinary perspective to witness the diverse wildlife movement in the Mara Triangle. This hot air balloon ride will be an exhilarating experience and one of the best ways to explore the wildlife during your Kenya wildlife safari.
The Masai Mara is a fascinating destination for wildlife enthusiasts, and Drunken Elephant Mara is all set to provide a once-in-a-lifetime opportunity to float over the Mara Triangle and witness the breathtaking views of the big five and other wildlife from above. The experienced guides and staff at Drunken Elephant Mara will organize the entire Masai Mara balloon safari for you, including pick-up and drop-off at a convenient location, and provide the best deals for accommodation.
According to a spokesperson at Drunken Elephant Mara, "The hot air balloon safari in Masai Mara is an exceptional showcase of wildlife act in a different perspective, and our guests always place importance on booking front-row seats to the adventure. We design the hot air balloon safari in Masai Mara to offer adventure enthusiasts the ultimate excitement and fun of exploring the safaris in East Africa! Join the hot air balloon safari conveniently on the day that you have a full day in the Masai Mara."
Visitors are encouraged to stay inside the reserve for at least three days to properly enjoy the Masai Mara balloon safari experience and other safari activities. To ensure a spot on the balloon on your preferred date, it is recommended to book a couple of weeks earlier as there is a limit on the number of people that can be carried by each balloon at a time.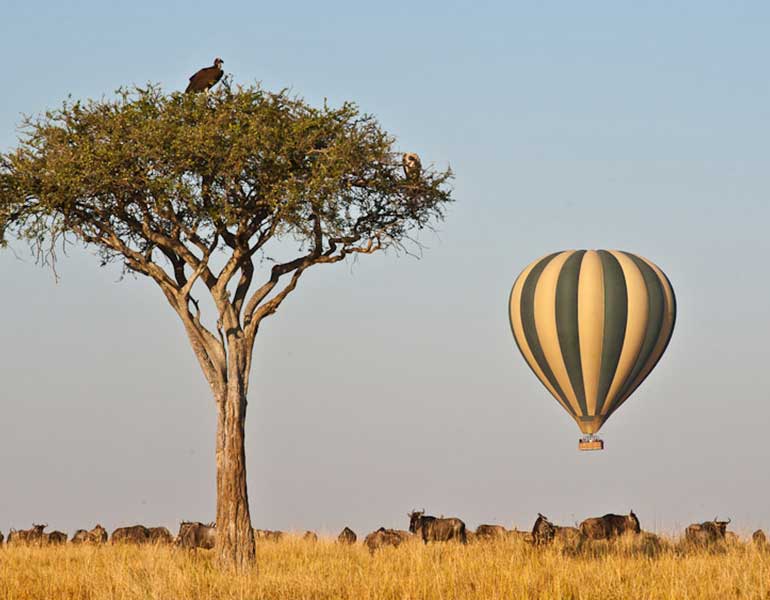 About the Company:
Drunken Elephant Mara is an owner-operated safari camp located just 2 km from The Maasai Mara National Reserve. They offer the best safari camps and safari itineraries based on clients' needs, and one of their hot-selling products is the Masai Mara balloon safari. Visitors can book a Masai Mara balloon safari by calling one of their safari experts in Kenya.
Experience the ultimate thrill of exploring the Masai Mara from a hot air balloon with Drunken Elephant Mara's exclusive Masai Mara balloon safari. Book your once-in-a-lifetime adventure today!