121 Air Sea Cargo Ltd provides reliable and trustworthy road freight services in the UK. With a fleet of well-maintained vehicles and a team of experienced professionals, 121 Air Sea Cargo offers efficient and cost-effective transportation solutions to meet the diverse needs of customers in the UK.
One of the best features of their road freight services is their comprehensive coverage of the UK. Whether you need to transport goods within the same city or across the country, they have the resources and expertise to deliver your cargo on time and in perfect condition. The company has established a strong network of logistics partners and warehouses across the UK to ensure that your shipment is delivered to its destination safely and efficiently.
The strength of 121 Air Sea Cargo's road freight services is its years of experience in handling a wide range of cargo types. From perishable goods to oversized items, they have the expertise and equipment to transport your cargo safely and securely. Additionally, the company provides specialised transportation services for hazardous materials, ensuring compliance with all applicable guidelines and regulations.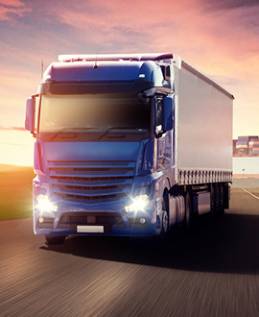 In addition to providing road cargo services that are dependable and effective, 121 Air Sea Cargo believes in minimising its impact on the environment and sustainability. The company's fleet of vehicles has the latest technology and emissions-reducing features, and the company is constantly exploring new ways to minimise its environmental impact.
Customer satisfaction is everything for 121 Air Sea Cargo. The company is committed to providing excellent customer service and support with the best customer service representatives available to answer any questions or concerns you may have throughout the transportation process.
A few lines from 121 Air Sea Cargo," Our dependable road freight services are also known for their reliability and timely delivery. We have the best fleet of vehicles maintained and serviced to ensure they are in the best condition for transportation. Our trained and experienced drivers are committed to delivering your shipments in perfect condition and on time.
We offer many value-added services to enhance the efficiency and convenience of our reliable road freight services. These services include real-time tracking of your cargo, customs clearance assistance, and door-to-door delivery. With 121 Air Sea Cargo and our years of experience, you enjoy peace of mind that your goods are safe and that all aspects of the transportation process are handled conveniently from start to finish."
If you are looking for cost-effective, efficient, and reliable road freight services in the UK, 121 Air Sea Cargo is the perfect choice. With its comprehensive coverage of the UK, ability to handle a wide range of cargo types, reliability, timely delivery, and excellent customer service, 121 Air Sea Cargo is a trusted partner for all your transportation needs. Contact them today to learn how they can help you transport your cargo efficiently and safely.
About the Company
121 Air Sea Cargo Ltd. offers unparalleled client premier logistics and road freight services in the UK. They are experts in delivering world-class specialised services within the fast-paced national and international freight forwarding and logistics. Their global reach covers all continents through a network of strategic partners and offices. They also operate in Dubai and have the best team to handle clients' shipping requirements.
Contact Details:
Dubai Office
Suite no. 115, First Floor Lootah Building Al-Qusais, Dubai, U.A.E.
Phone: 97142252092
Email: info@121airseacargo.com
UK Office
18-24 Brighton Road, Croydon, Surrey, CR2 6AA, UK
Phone: 44(0)20 83131777
Email: info@121airseacargo.com