If you desire to have the best perfume for men then instead of looking elsewhere it is wise to depend on Zuofun Cosmetics Co., Ltd. There are various other organizations producing perfumes; however, if you depend on Zuofun Cosmetics Co., Ltd. you will be having services from the research division making possible to have the perfume according to your requirements. Their research cell has a cooperation relationship with domestic universities to ensure the quality and quality of independently developed products.
You can expect to have one-stop services from them. They are the best OEM/ODM manufacturer and you can depend on them to have the best quality perfume according to your requirements. They have 20 years of research and development experience. This makes them the organization which will make it possible to research the ingredients making it possible to have perfume for men according to your desire.
It is not only their research and development section that makes them the ideal organization to have a supply of cosmetics. They have a 60,000-square-meter GMC Factory and a laboratory of 2000 square meters. Their excellence has made it possible for them to have prestigious certificates from SGS, FDA, ISO22716, ISO9001, and GSP 4A. These certificates make it possible to understand the integrity that they have while manufacturing perfumes.
Their long year of business existence also proves that they are a reputed and reliable organization to have perfume from. They will not only manufacture the products but will pack them in such a manner that buyers will feel attracted towards your items. It would be possible to have the best of band advertisement when you have products from them.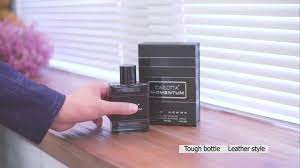 One of the spokespersons of Zuofun Cosmetics Co., Ltd said, "We have a team of 400+ workers and all have pertinent training to complete their part of the job professionally. We are in a position to manufacture and deliver any OEM, ODM, or OBM orders. Our workers work in a workshop having 9 sets of automatic emulsification equipment, and 12 mask production lines. 10 filling lines, and dozens of packaging lines. We have the ability to produce 100 thousand daily fragrances, 1 million 200 thousand masks, and can increase production lines according to customer orders."
If you have a look at the services that are possible to have from them you will clearly understand why it is wise to depend on them to have perfume for men. It is possible to have private label production, white-level production and wholesale selling from them.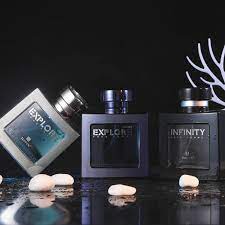 The woody and aromatic fragrance of their perfume will reflect the uncompromising nature of men and so customers will love to buy your products. They will be your repeat customers for sure.
About Zuofun Cosmetics Co., Ltd
They started their business venture in 1997 and now have a worldwide reputation for manufacturing and delivering perfumes. Call them at 086 18200663175 to discuss your requirement for perfume for men.