Nassau, Bahamas, 31 July 2021: You definitely desire your wedding day to be stress-free, fun-filled, entertaining, and an event that all guests will talk about years later. The best possible way to have such a wedding event is by having a wedding photo booth from Pic Click Photo Booth.
They help you to choose the best location for the photo booth. They like to have the booth in a high-traffic area in your wedding venue, contrary to the idea of venue coordinators to have it in a backroom or closet. As Pic Click Photo Booth, set up the photo booth in those areas guests entering your wedding venue would love to snap a quick picture at the booth. They also keep a little open space in front of the booth so that there will not be any congestion at times for participation and will not create any problems.
They help you to draw attention to the photo booth. One of the spokespersons of Pic Click Photo Booth explained this. He said, "Getting the photo booth to start is easy. We request the DJ and close friends of our clients to start at the booth and immediately after your guests usually starts to queue up in front of the wedding photo booth. In addition to that, we place signage and reminders all over the venue making guests aware about the location of the photo booth. We also make our photo booth as attractive as possible so it captures the attention of guests easily."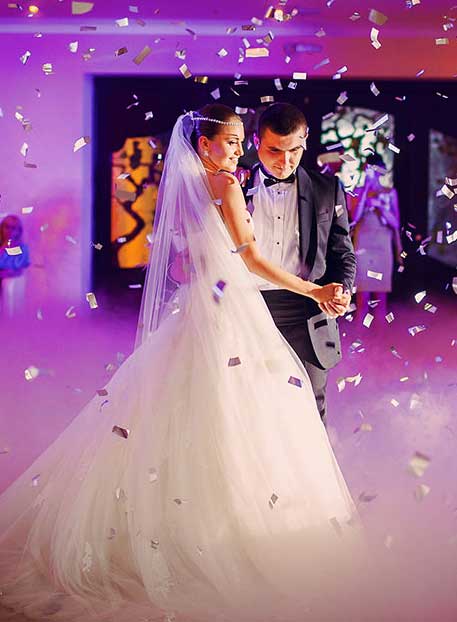 They customize the backdrops of the photo booth. The backdrop is beautiful and attractive, as it will reflect in all the pictures clicked. The backdrop can be of plain color, or if you desire, they make it such that your personality shines through it. In addition, they induce life into the backdrop by capturing the theme of your wedding.
They make available handpicked props. Your guests would love to pick the props and pose to have pictures taken. They provide different options and even make available props as per your desire. If you think physical props are messy, then Pic Click Photo Booth arranges for digital props. Your guest would love to select stickers and graphics and have their face tracked on videos or GIFs.
If you plan to have a slideshow in your wedding venue, then the best option is to have a live feed from the photo booth on a big screen. However, of course, your guests would love to see those live feeds, and it will encourage other guests to have pictures at the photo booth.
Pic Click Photo Booth does not stop over here. They make arrangements so that guests can share their pictures on social media. It will be fun watching those fantastic and funny pictures on various social media platforms. In addition, guests can have their photos directly on their phones. This facility allows them to share their pictures easily.
About Pic Click Photo Booth
With professionalism and creativity, running side-by-side Pic Click Photo Booth strives to create eye-catching pictures to make your wedding event memorable. You can expect to have the best quality pictures at a reasonable rate. You can have endless photo prints, instant sharing of photos, and customized backdrop and selfie props when you have a wedding photo booth from them. 2425655414 or 9546237424 is the number to contact them. You can also visit their website www.picclickphotobooth.com.