Positano Limo Service, a renowned name in luxury transportation, proudly announces the launch of their exclusive car service from Rome to Sorrento. Designed for travelers seeking unparalleled comfort and sophistication, this new offering exemplifies the commitment to excellence that has become synonymous with Positano Limo Service by PLService Tour & Transfer.
Elevating the Travel Experience
The road from Rome to Sorrento, with its panoramic views and captivating landscapes, is a journey that deserves to be experienced in style. Positano Limo Service understands the importance of every detail, ensuring that your transfer becomes an integral part of your overall travel experience. From the moment you step into one of their premium vehicles, you are enveloped in an atmosphere of luxury and refinement.
Scenic Beauty Along the Amalfi Coast
As the car service winds its way along the Amalfi Coast, passengers are treated to breathtaking views of the Tyrrhenian Sea and the charming coastal towns that dot the shoreline. Unlike conventional transportation, this private car service offers the flexibility to pause at scenic viewpoints, allowing travelers to capture the essence of the Amalfi Coast and create lasting memories.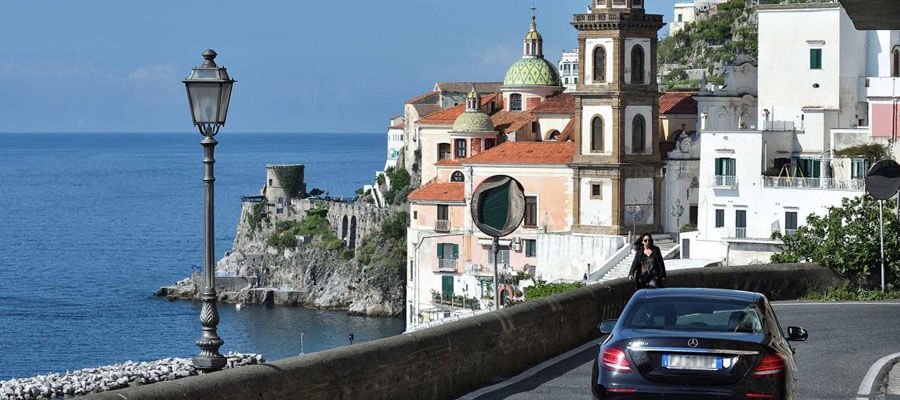 With an experienced and knowledgeable driver at the helm, the journey becomes not just a transfer but an immersive experience. Learn about the rich history and cultural significance of the region as you traverse the winding roads with ease and comfort.
Effortless Arrival in Sorrento
Arriving in Sorrento is a seamless and elegant affair with Positano Limo Service. Navigating the narrow and bustling streets of this coastal town is expertly handled by your dedicated driver, ensuring a smooth entrance to your final destination. Whether you're heading to a luxury resort, a boutique hotel, or a quaint bed and breakfast, Positano Limo Service ensures that you arrive in Sorrento in style.
About the Author: Positano Limo Service by PLService Tour & Transfer
Positano Limo Service is a distinguished provider of luxury transportation services along the Amalfi Coast. With a reputation for excellence, professionalism, and customer satisfaction, Positano Limo Service has been a trusted choice for travelers seeking a touch of opulence in their journeys. Discover their range of services, including car transfers, tours, and excursions, at https://positanolimoservice.com/. Elevate your travel experience with Positano Limo Service and indulge in luxury on the roads of Italy.