In a world where entertainment options are vast and diverse, television remains a steadfast choice for people seeking news, shows, and a range of visual content. However, limited TV points within a household can sometimes restrict the freedom to enjoy television in various rooms. Recognizing this need for flexibility and convenience, Express Antenna Services is excited to introduce their latest service: adding extra TV points.
Enhance Your Viewing Experience:
Express Antenna Services has been a reliable partner for individuals seeking TV antenna installation, repair, and maintenance solutions. With the addition of extra TV points to their repertoire, they are taking a step further in ensuring their customers can enjoy their preferred entertainment content from any room in their home.
Benefits of Adding Extra TV Points: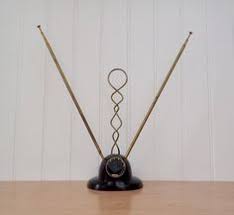 Convenience: Extra TV points eliminate the need to move TVs between rooms or invest in separate antennas for each television. This convenient solution enables households to watch their favorite programs wherever they prefer.
Cost-Effective: Adding extra TV points is a cost-effective alternative to purchasing multiple antennas. It optimizes the existing infrastructure to accommodate multiple televisions.
Aesthetic Appeal: With fewer visible cables and clutter, the installation of extra TV points contributes to a neater and more aesthetically pleasing living space.
Value Addition: For homeowners considering resale value, the presence of extra TV points can enhance the appeal of the property, offering a practical advantage to potential buyers.
About Express Antenna Services:
Express Antenna Services has built a reputation for delivering exceptional TV antenna solutions to the residents of Brisbane. With a team of skilled technicians and a commitment to customer satisfaction, they offer a wide range of services, including installation, repair, and maintenance of TV antennas. Their dedication to staying ahead of industry trends led them to introduce the option of adding extra TV points, providing their customers with greater convenience and flexibility.
Conclusion:
Express Antenna Services' new offering of adding extra TV points is a testament to their commitment to enhancing their customers' entertainment experience. With this convenient and cost-effective solution, households can now enjoy television content without limitations, allowing each member to watch their preferred shows from the comfort of any room. Express Antenna Services continues to innovate and adapt to the evolving needs of their customers, solidifying their position as a trusted partner in the realm of TV antenna solutions.
For more information about adding extra TV points and other services offered by Express Antenna Services, please visit their website at https://www.expressantennaservices.com.au/phone-and-tv-points.html.
About the Author – Express Antenna Services:
Express Antenna Services is a renowned name in Brisbane, known for their expertise in TV antenna installation, repair, and maintenance. With a customer-centric approach and a team of dedicated professionals, they continuously strive to provide innovative solutions for a seamless television experience.