Jordan is a land of mystique, where ancient history blends seamlessly with modern luxury. With its fascinating history, rich cultural heritage, and awe-inspiring natural landscapes, Jordan is a destination that offers a truly unique and unforgettable experience. And what better way to explore this incredible country than with our exclusive Jordan Holidays Tours?
At Go Jordan Travel and Tourism, we offer a range of customized tours that allow you to discover the best of Jordan at your own pace. Our tours are designed to cater to your interests, preferences, and budget, ensuring that you have a truly memorable holiday experience. Whether you are a solo traveler, a couple, or a group, we have the perfect tour package for you.
Our Jordan Holidays Tours cover all major destinations in Jordan, including Amman, Petra, Wadi Rum, Aqaba, and the Dead Sea. From historical sites to natural wonders, our tours offer something for everyone. You can explore the ancient ruins of Petra, float in the salty waters of the Dead Sea, go on a thrilling desert safari in Wadi Rum, or relax on the beautiful beaches of Aqaba.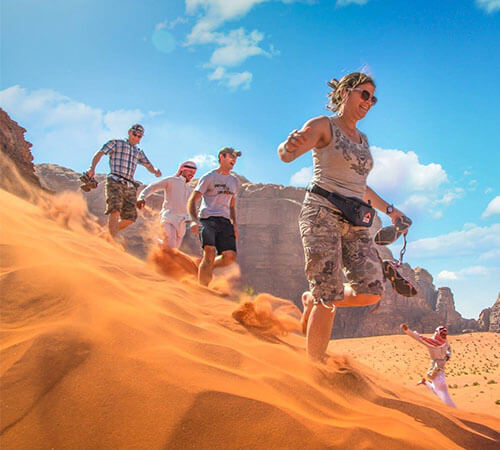 Our tours are led by experienced and knowledgeable guides who will take you on a journey through Jordan's history, culture, and natural beauty. We provide comfortable transportation, quality accommodation, and delicious local cuisine to ensure that your trip is hassle-free and enjoyable.
At Go Jordan Travel and Tourism, we believe in providing our clients with the best possible travel experience. We strive to exceed your expectations and create a holiday that you will cherish for a lifetime. Book your Jordan Holidays Tour with us today and discover the magic of this beautiful country.
About the Company:
Go Jordan Travel and Tourism is a leading travel agency in Jordan, specializing in customized tour packages for travelers from around the world. We are a team of experienced professionals who are passionate about travel and dedicated to providing our clients with the best possible holiday experience. We offer a range of tour packages that cater to the unique interests and preferences of our clients. Our goal is to create unforgettable memories and help our clients discover the beauty and charm of Jordan. Visit our website at gojordantours.com to learn more about our services and book your tour today.