Exclusive Limo & Car Rentals is a Singapore-based car rental service that offers exceptional private car hire services for the most discreet travelers.
11th November 2021, Singapore
Singapore is the center of commerce, business, tourism, finance and it allures millions of international and domestic travelers every year. It serves as a center point of business tycoons, bureaucrats, students, corporate travelers, and many other professionals & institutions. One can see the tremendous number of tourists on the city's busy streets all around the year. The splendidness of the town, infinite attractions & incredible city life provokes both local and global travelers. The city is also catered by two significant airports, Changi International Airport and Seletar Airport, making the city even more accessible! Exclusive Limo & Car Rentals is dedicated to providing exceptional car rentals & limousines services to corporate and leisure travelers. Their luxurious limousine ensures top-rated transportation to your desired destinations in style, comfort, and luxury. What a better way to make your out-of-town client feel amazing when you are led by their professional chauffeuring behind the wheels!
"Travelling in a limousine does not need you to be a heavyweight official or corporate executive and there is no reason you cannot travel like one. The best car rental in Singapore is ready to serve your transportation needs – Whether it's to or from the airport, a city tour, a business meeting, or any other form of luxury transportation, we've got you covered. Singapore has a lot to explore for the discerning travelers beyond the more prominent tourist must-sees, and a chauffeur service from Exclusive Limo & Car Rentals is an excellent way to discover some of its hidden charms after a hectic day of work. Having ideas about the fastest and safest feasible routes all through Singapore, our professional chauffeurs can handle your luxury transportation needs with utmost care & customized attention to even the minutest of detail. We will be at your service to make your entire transportation as smooth as possible, regardless of the occasion of your travel – whether it is a corporate transportation or a sightseeing excursion." said a spokesperson of Exclusive Limo & Car Rentals.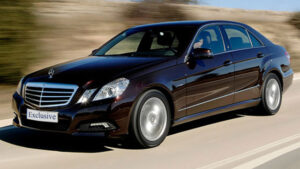 Your travel experience is what matters to us the most! From easy online booking that saves you precious time, our professional chauffeurs will pick you up from your intended location on time. We make sure your entire experience with us remains a smooth affair. During this challenging time of the transportation industry, when most businesses are decreasing their fleet and even going out of business, Exclusive Limo & Car Rentals is transforming the transportation industry with its exceptional services and pocket-friendly price.
About the company
Exclusive Limo & Car Rentals is a Singapore-based premium transportation service that caters to exceptional transportation for all your needs. They are devoted to providing first-class, personal services that are featured with the ultimate in comfort, courtesy, reliability, and dependability. For more information on their car rental services, special discounts, private car services, visit https://www.exclusivelimo.com.sg/ today!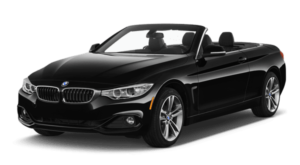 Contact Information
Exclusive Limo & Car Rentals
Phone: +(65) 62850020
Hotline: +(65) 91018983
Email: johnny@exclusivelimo.com.sg