Go Jordan Travel and Tourism is thrilled to announce the launch of its latest offering, Jordan Family Holidays. In a world where quality family time is more important than ever, we've curated a selection of family-friendly tours that promise not only a vacation but a lifetime of cherished memories.
Why Choose Jordan for Your Family Vacation?
Jordan is a land of contrasts, where ancient history meets modernity, and natural beauty knows no bounds. From the iconic rock-cut city of Petra to the timeless landscapes of Wadi Rum, this country offers an array of experiences that will captivate travelers of all ages.
Immersive Learning for All Ages
Our family-friendly itineraries are designed to make learning an adventure. With expert guides, interactive cultural experiences, and hands-on activities, children and adults alike can immerse themselves in Jordan's rich heritage. From exploring the Roman ruins of Jerash to experiencing the life of the Bedouin people in Wadi Rum, there's something for everyone.
Adventure and Fun for Everyone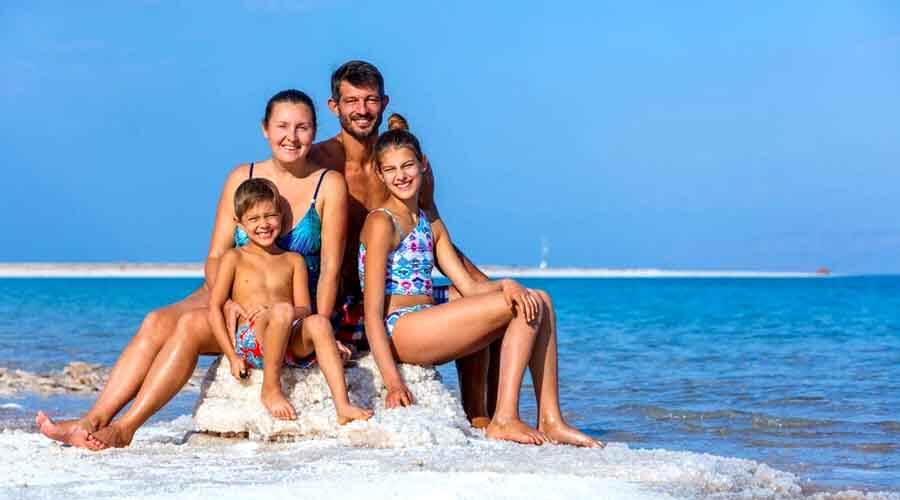 Adventure is at the heart of Jordan Family Holidays. Roar through the desert on a thrilling jeep safari in Wadi Rum, embark on a camel trek, or float effortlessly in the salty waters of the Dead Sea. These experiences promise excitement and a deeper connection with nature.
Comfort and Convenience
We understand that traveling with family requires special attention to comfort and convenience. That's why we've handpicked family-friendly accommodations and ensure that every aspect of your journey is hassle-free. Our commitment to safety and service means you can focus on making memories while we take care of the details.
Tailor-Made Experiences
Every family is unique, and so is their idea of the perfect vacation. Jordan Family Holidays can be customized to match your family's interests and preferences. Whether you want to emphasize history, adventure, or relaxation, we can craft an itinerary that suits you.
Conclusion: (Go Jordan Travel and Tourism)
With Jordan Family Holidays, Go Jordan Travel and Tourism invites you to embark on an enriching journey that transcends typical family vacations. Discover Jordan's wonders together, learn, explore, and create memories that will last a lifetime. Join us in the heart of Jordan, where adventure, culture, and natural beauty unite to offer an extraordinary family vacation.
About the Author: (Go Jordan Travel and Tourism)
Go Jordan Travel and Tourism is a renowned name in the world of travel, specializing in crafting exceptional experiences in Jordan. With a team of experts dedicated to showcasing the best of this remarkable country, we invite you to explore Jordan with us and uncover its treasures.