Experience the cutting-edge world of iPad magic by the renowned magician, TK Jiang. Blending technology and artistry, TK's captivating performances offer a new level of entertainment for corporate events. Customize your show to match your theme and branding for a personalized, awe-inspiring experience. With an impressive clientele that includes BNY MELLON, ZEBRA, Shell, and Microsoft, TK Jiang is a leading innovator in the world of digital magic.
Singapore, 17th Oct 2023
In a rapidly evolving entertainment landscape dominated by digital experiences, TK Jiang's iPad magic stands out as a groundbreaking fusion of technology and artistry. His performances redefine the boundaries of imagination and captivate audiences worldwide, making him a true pioneer in the entertainment industry.
Whether you're hosting a product launch or a corporate gathering, incorporating TK Jiang's iPad magic will set your event apart. This contemporary twist on traditional close-up magic leverages the iPad as a canvas, seamlessly merging technology and magic. Customize your show to align with your corporate event's theme or branding, offering a truly unique and personalized experience for your audience.
"In this era of technology and digitization, TK Jiang introduces iPad magic—a captivating blend of digital wizardry and spellbinding illusions," says a spokesperson for TK Jiang. "Witness mind-blowing effects and mind-reading feats that awe audiences. His ability to customize acts to align with your company's logo or theme sets him apart. Notable clients include industry giants like BNY MELLON, ZEBRA, Shell, and Microsoft."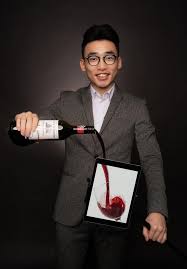 About the Author:
TK Jiang, an iPad magician based in Singapore, has earned numerous accolades for his innovative approach to magic. His portfolio includes digital magic for product launches, brand promotions, and corporate events worldwide, with clients such as Microsoft, Deloitte, Shell, Yum, DBS, and more.
For media inquiries, bookings, and additional information, please contact:
Website: https://tkjiang.com/
Email: bookings@tkjiang.com