Drunken Elephant Mara provides elegant tented safari lodges for an expensive staying experience. They allow you to enjoy the very best of the African wilderness in style and comfort. The Drunken Elephant Mara tented safari lodges leave a minimal environmental footprint while offering excellent game viewing and showcasing the area's breath-taking scenery.
Kenya is the land of diversity where diverse wildlife is in its most acceptable form. The culture and the flora & fauna you find here is the real highlight you are expecting. One highlight of any safari getaway is experiencing a good time while staying in the luxury tented safari lodges. If you wish to have an authentic safari experience with a modern twist, then Drunken Elephant Mara is the best option for you to choose. They are the leading company that ensures you provide your favorite tented safari lodges that have the potential for an authentic stay while you are in Masai Mara. They assure you have been enriched with great staying while engaging with the local Maasai Community at Campfires as well as trips to the Maasai Village.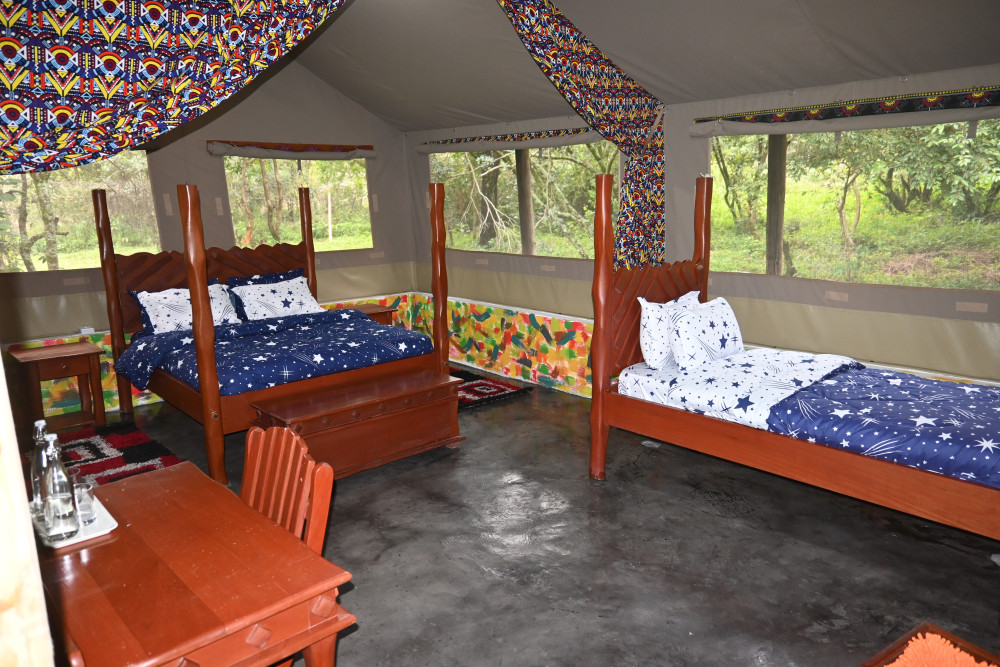 Drunken Elephant Mara provides contemporary tented safari lodges that are close to the Masai Mara National Reserve. It is well known for its opulent rooms, which are tastefully decorated with a stylish design. It allows the tranquil sounds of nature to waft inside and soothe you. In addition, the uninterrupted view of the wildlife-frequented area guarantees that you won't miss a minute of the action. Drunken Elephant Mara owns some of the best luxury tented safari lodges for the ultimate safari getaway in Mara National Reserve. The secluded area, soothing sounds of nature, and magical backdrop of the breath-taking Masai Mara landscape merged together to create the perfect intimate setting for you or your group to spend some relaxing time after the game drive. Staying there for a few days could be a memorable vacation that you like to cherish forever.
"As the leading owner-run modest safari tented camp in Maasai Mara, we offer exceptional tented safari experience to our clients. It will let you immerse yourself in the incredible wilderness and superb game-filled park in Kenya. Our expert tour guide will guide you through some of the most off-the-beaten-track in the search of renowned Big Five, pink flamingos close to the remarkable background of the Valley! Our tented safari lodges are absolutely affordable and convenient to book. Equipped with expert local knowledge about East Africa & the traditional warm African hospitality, we assure you a trip as fabulous as the destinations you visit. Staying in our lavished tented safari camps could be a gorgeous retreat and inexplicable experience. We allow you to engage in night drives, guided walks, hot-air balloon safaris and allow you to feel the mesmerized surroundings. Rest assured that you will get exceptional service, elegant tented suites, as well as the occasional safari surprise out in the bush. We assure you that we will create an ultimate safari experience which seems to be a part of your classic safari and modern vacation you desire." said a spokesperson of Drunken Elephant Mara. 
About the company
Drunken Elephant Mara is an owner-run luxurious tented safari lodge perfect for your Maasai Mara Safari. They provide a specialized staying experience without compromising to perceive the spectacular views of nature! The tasteful décor and modern luxuries at their tented safari lodges keep you comfortable throughout your stay.
Contact Information
Drunken Elephant Mara
Call: +254 711 192 476, +254 738 450 106
Email: adventure@drunkenelephantmara.com