The Maasai Mara National Reserve, located in Kenya, is an enchanting realm where the untamed beauty of the African wilderness comes alive. It's a land of awe-inspiring encounters with some of the planet's most magnificent creatures, set amidst breathtaking landscapes. When you embark on a safari in this iconic reserve, there's no better way to embrace its rich wildlife diversity than by choosing Drunken Elephant Mara as your trusted partner for an unforgettable journey deep into the heart of Maasai Mara.
Drunken Elephant Mara: Your Portal to Maasai Mara's Wildlife Paradise
At Drunken Elephant Mara, our mission is to create not just safaris, but enduring memories. Our name is synonymous with excellence in wildlife safaris, and we are dedicated to guiding you through an experience that will leave you in awe of the incredible biodiversity that calls Maasai Mara home.
Maasai Mara: A Wildlife Wonderland
Maasai Mara National Reserve is globally renowned for its extraordinary biodiversity, making it a top choice for wildlife enthusiasts and photographers from across the globe. This vast expanse of pristine wilderness is a sanctuary to a remarkable array of fauna. With Drunken Elephant Mara as your guiding light, you will have the privilege of witnessing these creatures thriving in their natural habitat.
The Majestic Five:
No African safari would be complete without encountering the Big Five: the African lion, African elephant, Cape buffalo, African leopard, and rhinoceros. These iconic creatures not only testify to the remarkable diversity of Maasai Mara but also provide a thrilling spectacle. With Drunken Elephant Mara's expert guides, you have the best opportunity to observe these magnificent animals up close.
The Grand Wildebeest Migration:
One of the world's most extraordinary wildlife spectacles takes place annually in Maasai Mara – the Great Wildebeest Migration. Over two million wildebeests, zebras, and other herbivores journey from Tanzania's Serengeti to Kenya's Maasai Mara, navigating treacherous rivers and confronting predators en route. Drunken Elephant Mara offers you front-row seats to this remarkable event, ensuring you witness this awe-inspiring journey in all its grandeur.
Birdwatcher's Paradise:
While Maasai Mara is celebrated for its charismatic megafauna, it's also a haven for birdwatchers. Over 450 bird species call this reserve home, making it a paradise for ornithologists and bird enthusiasts. Drunken Elephant Mara's guides possess deep knowledge of the Mara's avian life and will assist you in spotting and identifying some of the most captivating bird species in the region.
Beyond the Big and Small: A Plethora of Wildlife Encounters:
While the Big Five shine brightly, Maasai Mara is also home to a plethora of other captivating creatures. From cheetahs racing across the plains to graceful giraffes reaching for leaves in the treetops, from playful hippos in the Mara River to elusive leopards hiding in the shadows – the reserve's wildlife diversity knows no bounds. With Drunken Elephant Mara, every game drive unveils the hidden treasures of this wildlife wonderland.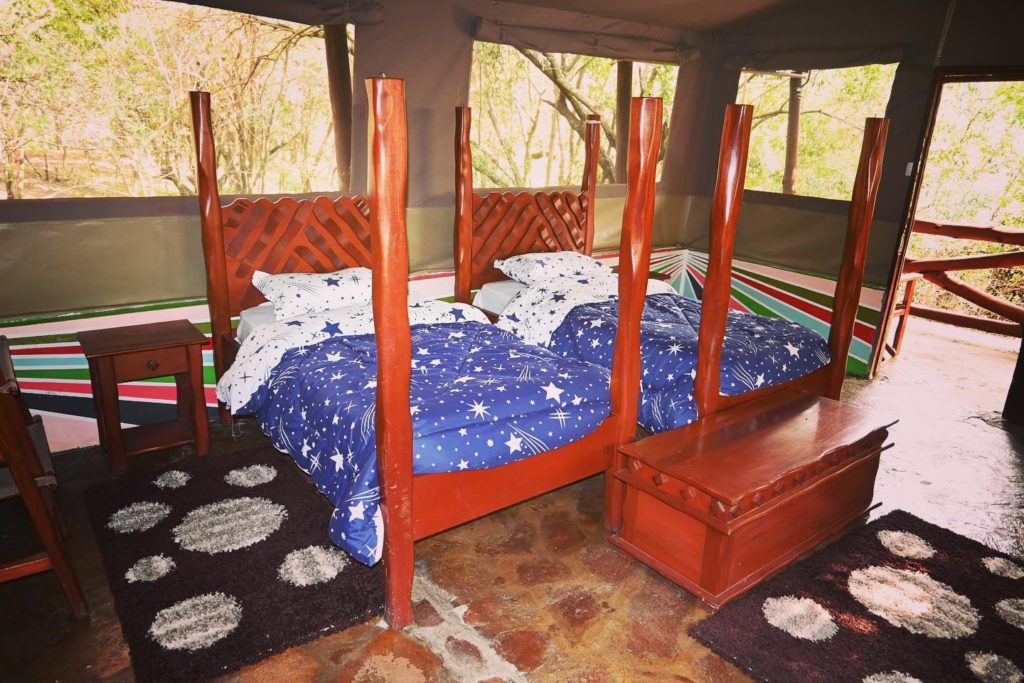 The Drunken Elephant Mara Distinction
So, what sets Drunken Elephant Mara apart when you embark on a journey to explore Maasai Mara's wildlife diversity?
Experienced Guides: Our team of seasoned and knowledgeable guides possesses an intimate familiarity with Maasai Mara, ensuring each safari becomes a rewarding learning experience.
Exclusive Access: We've carefully chosen prime locations for our safari camps, granting you exclusive access to the finest wildlife viewing spots in the reserve.
Responsible Tourism: Drunken Elephant Mara is committed to responsible and sustainable tourism, collaborating closely with local communities and conservation initiatives to safeguard Maasai Mara's natural legacy for future generations.
Luxury and Comfort: Our safari camps offer the perfect fusion of luxury and comfort, providing you with the opportunity to relax and rejuvenate after thrilling days of wildlife encounters.
Tailored Itineraries: Whether you're a first-time visitor or a seasoned safari enthusiast, we'll create a personalized itinerary that caters to your interests and preferences.
Photography Opportunities: Maasai Mara is a photographer's paradise, and we offer specialized photography safaris for those seeking to capture that perfect shot.
Join the Drunken Elephant Mara Safari Experience
By choosing Drunken Elephant Mara as your safari companion, you're not merely embarking on a wildlife adventure; you're becoming a part of our commitment to preserving and celebrating the natural world. Our dedication to Maasai Mara's wildlife diversity drives us to offer you unparalleled experiences that will linger with you for a lifetime.
Come, be a witness to the marvels of Maasai Mara National Reserve with Drunken Elephant Mara. Let us be your guide to the astonishing biodiversity, the extraordinary landscapes, and the indelible moments that render this corner of Africa truly enchanting. Reserve your safari today, and prepare to embark on a journey of a lifetime with Drunken Elephant Mara, where each day is an adventure, and every moment is a memory in the making.