If you want to improve the performance of the security guards posted to the incident site or stay connected on ground zero or enhance incident response, then you need to try guard tour software. If you are looking for software that can do more than track security guard time, then Deggy guard tour software is the one for you. Deggy specializes in the security guard industry. With over 35 years of experience in working with several companies, Deggy has a passion for offering some of the best security products & software to fix the issues related to the security industry. If you are interested in adding one of the best guard tour software to your organization, please feel free to reach Deggy anytime. They are ready to help people and businesses secure their lives and work with their trusted, innovative guard tour software solutions.
Deggy is a leading provider of operations management guard tour software & solutions for the security business, commercial properties, corporate, sports, and public entertainment venues. Their innovative guard tour software provides real-time communications technology to promote security, increase the efficiency and effectiveness of operations. It will enhance customer experience and reduce risk. Deggy guard tour software offers the best security solutions for communication, reporting, staff management, security, tracking, inspections, and much more. It is a simple and quick process of assigning duties to guards & monitoring guards' responsibilities in real-time. The exciting part of Deggy's guard tour software is that it does not require special training before use.
A few words from a spokesperson at Deggy "Technology evolves quickly. But, there's one thing you may notice is the change beyond technological advancements. Operations are changing in pace. It no longer depends on individual tools to manage their employees and keep the properties protected. In this scenario you may count on our AI based guard tour software which helps you manage every operational function with ease. It enables you to track the real time incidents, document, manage & resolve the issues, and report incidents. We are the world leader in providing guard tour software solutions. We provide it to different segments of the business and security industry. We pride ourselves as being the best in the security industry and offer excellent after sales support when you are on our customers list. Gain visibility and peace of mind by tracking the advantages of our AI based guard patrol software. It is designed to help team building, execute custom patrols, develop checklists, enhance security, and monitor guard progress & all in one application. Let us bring you peace of mind through our trusted security and automation guard tour software. If you're not happy, Call Us today! If you're happy, tell others!"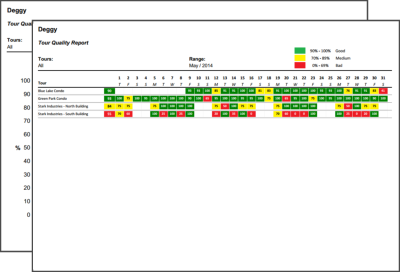 About the company
Deggy offers feature-rich and easy to use AI-based guard tour software. It is an effective way of scheduling & tracking guards' activities. They ensure that the security system becomes more accountable and eliminates the problem of guard proxy.