Kenya boasts a rich tapestry of diversity, with its numerous tribes adorned in traditional attire. The culture is a standout feature, while specific regions such as the Masai Mara, when combined with the North (Laikipia, Samburu, and Meru), are so unique they appear as distinct countries. Kenya's coastline is renowned for its white sandy beaches and turquoise waters, while the Great Rift Valley runs through the country, and the lakes provide a refreshing addition to any African safari experience. The off-the-beaten-track Samburu and Amboseli Game Reserves are popular for their large herds of wild elephants, and the stunning Indian Ocean offers beautiful sandy beaches and marine reserves, showcasing the vibrant lives of Swahili fishermen. Safari Seekers, a local Kenyan operator, has been serving visitors for years, delivering exceptional hospitality and expert local guides to make their Kenya safari tours truly memorable.
As the birthplace of the safari, Kenya holds the crown as Africa's premier wildlife destination. Visitors can enjoy game viewing to witness the abundant flora and fauna, along with a host of other exhilarating activities such as river rafting, camel safaris, and mountain biking. Safari Seekers guarantees a gratifying and high-quality Kenya safari tour at affordable prices. They work closely with you to customize your tour packages to meet your specific preferences, ensuring valuable and unforgettable adventures in Kenya. Their team of travel experts acts as your personal safari guide, showcasing the unique and unmissable experiences that Kenya has to offer. Their commitment to delivering exceptional service means your adventures in Kenya will create lasting memories, as they go above and beyond to ensure no stone is left unturned in making your dream safari a reality.
With a mission to make their clients' adventure dreams in Kenya a reality, Safari Seekers has been leading the way since 1986, transforming Kenya safari tours into extraordinary experiences. As the premier Kenya safari operator, they offer a range of safari packages that allow you to fully immerse yourself in the awe-inspiring wilderness and game-filled parks of Kenya. Accompanied by their knowledgeable tour guides, you will explore some of the most off-the-beaten-path locations in search of the renowned Big Five, pink flamingos, and the stunning Lake Nakuru and Great Rift Valley backdrop. With affordable and customizable safari packages, they ensure that your adventure in Kenya aligns with your budget and convenience. The team at Safari Seekers is well-versed in local information about East Africa and customary African hospitality, guaranteeing that your vacation will be just as fantastic as the places you visit. They work diligently to arrange adventure tours that cater to their clients' specific needs, delivering exceptional service every step of the way.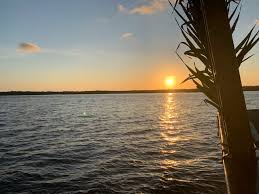 About the company
Safari Seekers is a Kenyan safari company that specializes in a wide range of adventurous safari trips in Kenya. They are operated by East African locals who are dedicated to helping you explore the real wilderness of East Africa (well-versed with all tour destinations and activities in Kenya, Tanzania, Uganda, and Rwanda). For more information about our Kenya safari packages visit https://safariseekersafrica.com/kenya/
Contact Information
Safari Seekers
Call: +254 707 969 268
Email: tours@safariseekersafrica.com