Central Park Carriages specializes in providing horse-drawn carriage rides in Central Park to experience the classic New York City tradition and history ensuring long-lasting memories to cherish forever.
(New York City, September 30th 2021) – NYC is a magnificent city and it's even more beautiful when you explore the city by horse carriage. Central Park Carriages offers horse-drawn carriage rides to enjoy the Central Park while creating everlasting memories that will last forever. When you book one of the best Central Park carriages, you will take part in this magical, historic tradition in the best way possible. Consider taking a horse drawn ride today to visit Central Park and witness some of the best historic sightings and famous scene sites from the movies you really like. At Central Park Carriages, they provide professional drivers who work like licensed local guides to provide live commentary throughout your journey.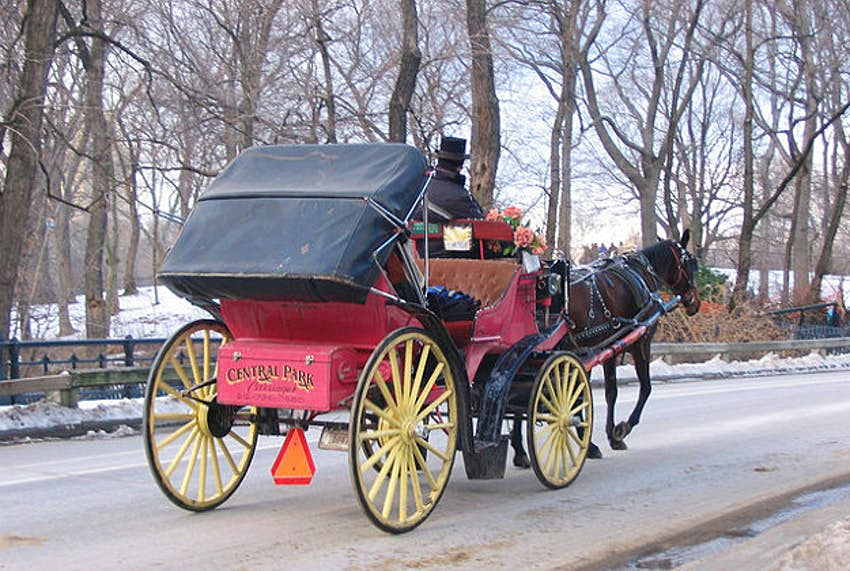 A horse-drawn carriage allows you to take advantage of the tranquility of scenic nature around the Central Park. Your driver will let you know about many historical landmarks around the park and the parts of the city surrounding it. Whether you're a first-timer in New York City or you're a local and want to discover the city's treasures again, you should rely on Central Park Carriages. They've experience and expertise to make your journey through Central Park a wonderful experience. If you are looking for a classic way to experience Central Park, a horse-drawn carriage will help you make it happen. All you need to do is to book your Central Park carriage rides and you'll get fun-filled experiences for sure.
"At Central Park Carriages, we know that NYC is a crowded and sometimes a stressful city. That's why parks are made so beautiful and refreshing. Hence, people around the city, the country, and the world visit here to take a fresh breathe there. Our Central Park carriage rides are certainly the New York classic, a national tradition, and a world heritage. Whether you're planning for a sightseeing tour, celebrating a special occasion, or looking to treat your family a fun-filled activity, our carriage ride through the Central Park – NYC's most iconic park will get you covered. For more information about our horse-drawn ride packages, feel free to contact us as soon as possible", says a spokesperson for Central Park Carriages.
About The Company –
Central Park Carriages provides old-fashioned carriage tours through Central Park for first time visitors, frequent travelers and local residents to enjoy NYC in a unique way. Their carriage rides allow you create lasting memories for you and your loved ones through one of America's most iconic public parks i.e. Central Park. To know more about their available Central Park carriage rides, please visit the website today at https://www.centralparkcarriages.com/.
Contact Information –
Central Park Carriages
Address – 547 W 37th St, New York, NY, 10018, United States
E-Mail ID – CPBCarriage@gmail.com Website – https://www.centralparkcarriages.com/